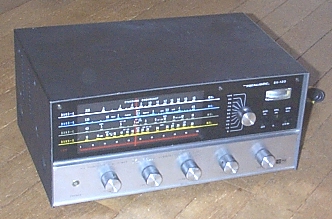 The DX-120 Star Patrol (Radio Shack part number #20-120) shortwave receiver was built in Japan between 1970 and 1971.

Coverage runs from 535 KHz up to 30 MHz.

It can operate on either 12 volts DC or 120 volts AC.

The intermediate frequency (IF) is 455 kHz.
It uses a FET front end.